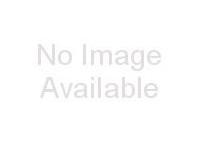 Features include
Advanced GPS
The M400's built-in GPS keeps track of your pace, distance and altitude. With the "Back to start" feature you can safely explore new routes.
Activity tracking
The M400 tracks your steps, activity, sleep and calories 24/7, encouraging you to stay active every day.
Heart rate training
Heart rate training is one of the most effective training methods. Take advantage of it by using a Polar H7 heart rate sensor.
Running cadence from the wrist
Keep an eye on your running cadence to improve your running efficiency and avoid injuries.
Predict your event finish times
Based on your long-term progress, Running Index analysis predicts your event finish times for 5K, 10K, half marathon and marathon runs.
Polar Flow
Plan, sync and share your training using the exclusive Polar Flow online service and mobile application. All data is easily viewable.
Smart Notifications
Smart Notifications allow you to see notifications from your phone directly on the screen of your M400.
Individual targets
You can set your own individual training targets and follow your progress towards them using Polar Flow.